ChamberMaster Announces 2016 Chamber Innovation Award Competition Winners
ChamberMaster is honored to announce the winners of its 2016 Chamber Innovation Award competition. In its third year, the competition showcases enterprising Chambers of Commerce from across North America.
The competition recognizes innovative programs, events, and ideas that challenge the status quo.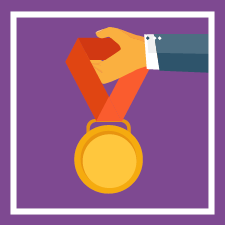 Entries were received from a wide array of organizations of all sizes and from across the U.S. and Canada. With a record number of entry submissions, the contest was extremely competitive.
A distinguished panel of industry experts, including Chamber Pro Frank Kenny, Jason Stambaugh of LaunchGen.com, and John Cook of ChamberMaster, selected the winners.

1st Place ($1500): Saratoga County Chamber of Commerce, Saratoga Springs, NY: #LeapOfKindnessDay
2nd Place ($500): Carbondale Chamber of Commerce, Carbondale, IL: Shop Southern Illinois
3rd Place ($250): LAX Coastal Chamber of Commerce, Los Angeles, CA: LAX Coworking
Honorable Mention: Bennington Area Chamber of Commerce, Bennington, VT: Bennington Made
Honorable Mention: Greater Statesville Chamber of Commerce, Statesville, NC: Davis Regional Amazing Race
Entries were judged on creativity, community impact, and value to the Chamber. LaunchGen.com powered the 2016 competition.
The top 5 innovators will be featured in the 2016 Edition of Chambers of Inspiration Idea Book, Vol. 3. The e-book showcases the successes of inventive and forward-thinking organizations. Available for a sneak preview at the ACCE Conference, the final digital version is scheduled for full release this fall.
Download the 2015 Edition of Chambers of Inspiration Idea Book, Vol. 2 here »