The 2017 ACCE Conference Was Amazing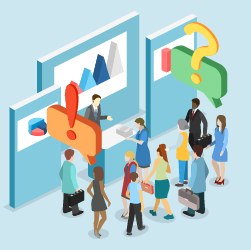 The ACCE conference was amazing! From the keynote speakers to two-stepping, it was a whirlwind of activity. Thanks to ACCE for organizing another exceptional event.
The ChamberMaster booth was a flurry of activity. It was fantastic to meet so many new people as well as see familiar faces. We're glad everyone loved the Starbucks Cards and light-up pens. Thanks to everyone who took the time to fill out the survey.
As always, it is interesting to hear about what's working in the chamber space and learn about areas that could use improvement. Your feedback is critical to helping us continue to improve on our cutting-edge software.
We're counting the days until Des Moines next summer. Hope to see you there!