3 Ways to Quit Wasting Time in Worthless Meetings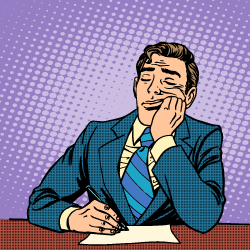 Communication is key to chamber efficiency. And there are times when that communication requires face-to-face meetings. These meetings can be a model of efficiency or go on forever with no measurable accomplishments.
Before you schedule another meeting, get 5 more tips in:
We've Got to Stop Meeting Like This
Setting up an effective meeting with members, chamber staff, or board members is more than emailing the time and location to attendees. With a little planning and extra effort, you can run meetings that meet objectives, produce results, and leave participants with a sense of accomplishment.
There are 8 steps critical to planning and running efficient meetings. We're shared the first three here:
1. Define the objective: Ask yourself what you are trying to accomplish.
Are you:
Looking for a decision?
Generating ideas?
Receiving status reports?
Communicating something?
Making plans?
Certain you even really need to have the meeting?
2. Have an agenda: That bears repeating. Have an agenda. Send it out before the meeting so people can be prepared, have input, and give feedback. (Who knows, maybe you'll find out a scheduled discussion isn't needed because that project is already completed.) Include a schedule and a timeline of topics – and stick to it!
A typical agenda includes:
Date, time, and location
Who will attend
Topic(s) that will be addressed and the intended outcome
The order of topics
Who will lead discussion on topics
Time allotted for each topic – make it realistic
Participants' roles in the meeting (so they can prepare)
3. Who to include: Don't waste people's time — it's too valuable. Participants should either be decision-makers or essential to the process. Not sure if someone should be included? Ask if they would like to attend or would prefer to receive the minutes later.
You won't get it perfect the first time – maybe not even the first few times. But your efforts will be appreciated, and practice makes perfect!
See the rest of the steps for planning efficient meetings in:
We've Got to Stop Meeting Like This
SEE ALSO: Dealing with Difficult Chamber Members and Co-workers