5 New, Innovative Ideas for Chambers of Commerce
Just released, the all-new Chambers of Inspiration, Vol. 3 showcases the five winning ideas from ChamberMaster's 2016 Chamber Innovation Award competition. The latest, free eBook features the successes of inventive and forward-thinking organizations from across North America. It's packed with innovative programs, events, and ideas that challenge the status quo.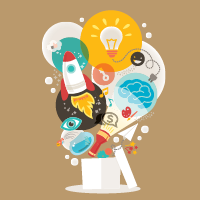 Winners include Saratoga County Chamber of Commerce, Carbondale Chamber of Commerce, and LAX Coastal Chamber of Commerce. Additionally, Bennington Area Chamber of Commerce and Greater Statesville Chamber of Commerce are recognized with honorable mentions.
Competition entries were judged on creativity, community impact, and value to the Chamber. The competition winners were selected by a distinguished panel of industry experts, including Chamber Pro Frank Kenny, Jason Stambaugh of LaunchGen.com, and John Cook of ChamberMaster.
With ideas for small to large organizations, as well as national, regional and local organizations, it's a "must-read" for all membership professionals. Learn what they did, how they did it, and the impact it had on members and their community.
Looking for even more ideas? Download Chambers of Inspiration, Vol.1 and Chambers of Inspiration, Vol. 2.