50 Ways to Simplify Chamber Management
Running a Chamber isn't easy, but there's good news. Chamber management and operations don't have to be so challenging.
Give yourself a break with our 2016 Chamber Operations Toolkit. You owe it to yourself.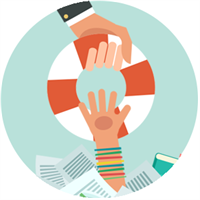 The Kit has over 50 ideas for putting an end to long meetings, keeping your staff happy, and working more efficiently.
The Toolkit includes:
The Staffing Solutions Playbook
Staff turnover is disruptive to Chambers. Say goodbye to the 2-week notice. Learn how to create an atmosphere that differentiates your Chamber of Commerce from other workplaces.
We've Got to Stop Meeting Like This Tip Sheet
Break up with mundane meetings! Learn how to plan and run efficient meetings using these 8 simple steps.
Does your Chamber actually need member management software? Find out the top 3 reasons you should (or shouldn't) consider MMS.
Download a copy of the 2016 Chamber Operations Toolkit »
What have you got to lose?