A Huge Win-Win Opportunity for Your Chamber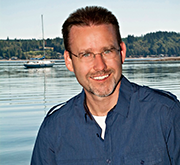 Do you see your Chamber as a media company?
You should.
Being a media company is too big an opportunity to miss.
As you know, historically, the "media" was comprised primarily of newspapers, radio, and TV. The owners of these media companies became some of the richest people in the country.
Now, your organization can be added to the list of media companies. You can start telling stories through social media and reach people at a scale unimagined just a few short years ago.
Get 30 Quick and Easy Ideas
Social Media Posts for Chambers
Don't get me wrong, just because your organization can be a media company doesn't mean you need to be out in the streets reporting on crime and corruption.
You get to choose what you "report" on or document.
As a Chamber, the stories you tell should revolve around good news concerning your members, stakeholders, community, volunteers, donors, influencers, staff, board, and elected officials.
You will find that you slowly, but surely, start to develop an audience of people that know about your organization and like and trust it.
This is the basis for growing any business or organization.
Know, like, and trust.
As you "report" on what is going on in your organization's world, you will be building an exclusive audience.
This audience is hugely valuable to you, just as the audience of a newspaper, radio station, or cable TV channel is hugely valuable to their owners.
If you want to take it up a notch, don't just use social media. Give your audience a chance to become email subscribers.
Once you have their permission to email them, you are in a better position to monetize the relationship you have with your audience. After all, monetizing directly through social media is challenging. It's much easier to do this through email.
But social media is where you will reach your audience first.
Take advantage of the opportunity to be a media company. Your members will thank you for it because your Chamber will have more reach and influence. And, chances are, you will be able to grow your budget once you begin to monetize that audience.
Win-win.
Frank J. Kenny is an internationally recognized author, professional speaker, and consultant. He is on the faculty of the U.S. Chamber of Commerce Institute for Organization Management (IOM). He has taught social media, digital marketing, and technology strategies to business audiences from around the world.
Frank Kenny