An Inside Look: The Grand Prize-Winning Chamber Program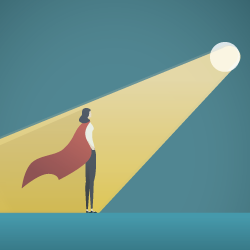 The following is Grand-Prize winning entry from the 5th annual Chamber Innovation Awards Competition.
Businesses in Winter Park, Florida were struggling to attract, hire, and retain the right people. Additionally, there were women in the community trying to establish a path to reenter the job market.
Winter Park Chamber President/CEO, Betsy Gardner Eckbert, saw an opportunity and took action. The chamber's response was two-fold: provide a solution to help their members while making a difference for women.
The result? Relaunch: Career Reentry for Professional Women – an innovative program created by the chamber for women who have taken time away from the workforce and now find themselves back in the market for a job.
Based on her own experience, Gardner Eckbert feels that the single greatest step toward career reentry is closing the confidence gap. The chamber's program provides meaningful training to help participants boost their confidence, build their resumes, and foster a network. The eight-month curriculum covers everything from building a personal brand to leveraging LinkedIn. Sessions include The Psychology of Career Reentry, Developing Your Personal Brand, Your Elevator Pitch, and Practicing for the Interview.
Hit the ground running with the winning program and event ideas
from the 5th annual Chamber Innovation Awards Competition.>>
More than half of the first class of graduates have gone on to find rewarding jobs, and at least one has switched professions as she'd always wanted to do.
The positive buzz about the program has sent applicant numbers soaring, so the chamber's next scheduled class is significantly larger than the previous class.
Relaunch contributes to the community by helping member businesses build a solid workforce and giving women a path back to the job force. It's a win-win-win for the community, members, and individuals.
Get all 10 Ideas in the Big Book of Chamber Ideas – Vol. 5.
Try something new at your chamber. >>
SEE ALSO: How a Chamber United Their Community to Honor Women