Chamber Innovation: Business + School = Community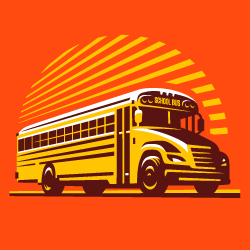 This year's Chamber Innovation Awards Competition Small Chamber category winners included two Honorable Mention recipients. The Waupaca Area Chamber of Commerce in Waupaca, WI was recognized for their program, New Teacher Welcome.
The Waupaca Area Chamber of Commerce recognizes the value of a strong relationship between the community and its schools. Each year, the Chamber invites the school district's new teachers and administrators on a guided bus tour of the community and schools, followed by a networking lunch. Each new hire is sponsored by a business. As part of the $50 sponsorship, member investors send someone from their organization to take part in the event.
Learn what all of the winning chambers did, how they did it, and the impact it had on
members and the community in The Big Book of Chamber Ideas.
The morning begins at the district offices where everyone is introduced and boards a school bus. There are stops at each school building for a brief walk-through. Between stops, there is an ongoing, narrated tour of the community. The tour includes residential areas, parks, the hospital and clinics, retail areas, the industrial/business park, Main Street, and historic areas.
The morning concludes with lunch at a local restaurant. Here, teachers are seated next to their sponsor. Additionally, they receive a bag with gifts and offers from the sponsors. Included in the bag is a categorized member directory. Sponsors have an opportunity to talk about their business and how they can help the school staff both in their classrooms and outside of school.
Through the program, teachers and administrators learn about how the community can connect with businesses, which support the schools. As a bonus, the event also serves as an example of the Chamber's commitment to helping businesses and schools succeed.
Get all the winning ideas! Download your FREE copy of
The Big Book of Chamber Ideas.