How One Chamber's Holiday Project Made a Major Impact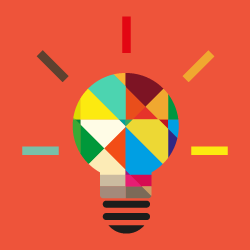 The White River Valley Chamber of Commerce in central Vermont had a challenge which they transformed into an opportunity. Enter their brainchild, The Solar Wreath Project.
The Challenge
When the town's holiday decorations came to the end of their useful life, the Chamber worked to find something new that was environmentally friendly and did not require the use of extension cords, light bulb strings, or rely on power from town street poles.
They contacted a variety of companies and were repeatedly told that type of technology was not available commercially.
How 19 Chambers Partnered Together for
an Award-Winning Shop Local Campaign
The Solution
Undeterred, the Chamber contacted local visionary, Bill McGrath, President of LEDdynamics, an innovator in LED technology located in their town. LEDdynamics agreed to take on the challenge of designing, testing and creating an LED lighting system that used individually-mounted solar panels, battery packs, light sensors, and an automatic timing mechanism.
The Result
The result was more than anyone had hoped for. A set of new solar wreaths was efficient, easily installed and removed, and environmentally friendly; the lights were and brighter than ever. The system can be hung on any pole and does not require any electricity from the town. It is believed to be the first of its kind, able to withstand significant snow, ice, subzero temperatures, and dark winter days without fail.
The project created significant publicity for the town and the company involved. The project received coverage locally, nationally, and internationally.
The Chamber was contacted by several companies interested in the system. LEDdynamics was extremely grateful for the project and the press it generated, as they received global attention, resulting in future business opportunities.
The Solar Wreath Project helped to promote the town, tourism, and a member business in a huge way. The ambiance that the wreaths add to the downtown area has benefitted the many small independent shop owners on Main Street by putting shoppers in the holiday spending mood.
Thank you to White River Valley Chamber of Commerce for submitting their story in the 2015 Chamber Innovation Awards Competition.