Chamber of Commerce Program Plays to People's Strengths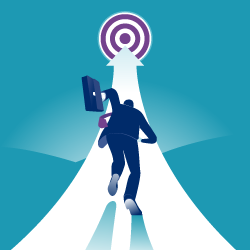 Inspired by the book, "Strengths Finder 2.0" by Tim Rath, the Scottsbluff/Gering United Chamber of Commerce in Scottsbluff, Nebraska sponsored a workshop to help employees of local member businesses identify their strengths.
The Gallup-produced, best-selling book has sold millions of copies and provides strategies for individuals to develop their strengths as opposed to fixing their shortcomings.
The book is used in conjunction with the web-based CliftonStrengths online talent assessment. The evaluation measures an individual's natural patterns of thinking, feeling, and behaving. The customized assessment results provide insights which allow users to discover what they naturally do best, how to develop their greatest talents, and live their best life.
Learn what all of the winning chambers did, how they did it,
and the impact it had on members and the community
in The Big Book of Chamber Ideas.
A certified Strengths Finder facilitator from the local community college facilitated the event. The workshop was offered in a choice of two sessions to allow employers to potentially send their entire staff. By helping employees identify their top strengths, companies were able to evaluate how to align those talents in the workplace to maximize efficiency and build leaders.
The workshop had over 100 participants from 19 different businesses. After its introduction to the community, many companies implemented the training program with the college. In addition to businesses, service organizations, churches, and classrooms have also been inspired by the program after recognizing its value in giving people the opportunity to do what they do best.
Get all the winning ideas! Download your FREE copy of
The Big Book of Chamber Ideas.