A Regional Partnership Between Chambers – A Victory for Everyone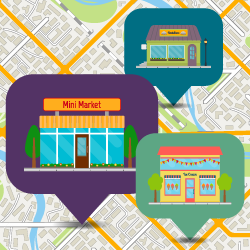 The Chambers of Inspiration Idea Book showcases innovative programs, events, and ideas that challenge the status quo.
Featured in volume 3 of the book – and receiving 3rd Place in the highly-competitive Chamber Innovation Awards – is the Carbondale Chamber of Commerce in Carbondale, IL.
See all 5 award-winning chamber program and event ideas
in Chambers of Inspiration, Vol. 3.
In a win-win for everyone, the Carbondale Chamber of Commerce partnered with 18 other chambers of commerce to keep holiday shoppers local.
Shop Southern Illinois was a regional, cooperative effort designed to encourage area residents to do holiday shopping in their local communities rather than online and in nearby out-of-state metropolitan areas.
Their program featured a website outlining the benefits of shopping locally. Residents were encouraged to take an online pledge to do the majority of their holiday shopping in the region. Upon taking the pledge, residents were automatically entered in weekly drawings to win prizes donated by area businesses.
A full marketing plan supported the program. Local and regional media ran promotions as public service announcements free of charge. The campaign featured the popular head basketball coach from the local university, who urged area residents: "Don't cross the river and don't go online. Do your holiday shopping right here, where we all win."
Les O'Dell Executive Director of the chamber commented, "Shop Southern Illinois is the ultimate in regional cooperation – 19 Chambers of Commerce all working together with a single goal: making area residents mindful of the importance of supporting our own communities and region."