Dig Your Well Before You're Thirsty: Guest Blog by Kyle Sexton
The seasonality of your organization likely has you sprinting to keep up followed by periods of waiting for others to catch up to you.
The weeks before Christmas and after New Year's Day are always slow in the association world, and so are the hottest months of the summer, when people either escape to a cooler climate – or a warmer one.
Whether you're digging for shelter or water, the slower times are your chance to build a deeper network.
The first book I was given as I began my membership development career was called Dig Your Well Before You're Thirsty by Harvey Mackay. Mackay says you can turn relationships into resources during times of crisis.
Not coincidentally, one of the key pieces of advice in the book is for business professionals to use your organization to build their network. So why aren't you doing the same?
The most effective leaders of chambers of commerce and associations are effective because they know their members. When members grow their network, you are either someone they have in common in their network, or you're irrelevant. This presents a challenge: If connectivity is something you sell, be connected.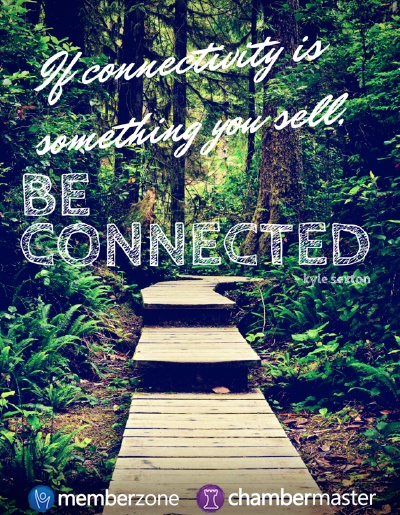 Don't be the server who doesn't eat the food where she works, or the mechanic who rides his bike to work because his own car is up on blocks in the driveway. Here are some tips:
Be Interesting
Be Interested
When someone asks you "What do you do?" have an interesting answer.
I had three answers for my role in membership development:
I help business owners solve common business problems
I get businesses connected to the community and each other so they can grow
I help people who are tired of doing business out of a phone book
Being interesting means differentiating yourself. Instead of sending a Christmas card (talk about getting lost in the noise), send a National Small Business Week card. (It's May 11-15 this year, so start planning now.) Or find something else creative to do.
However, being interesting is only half the battle, you also should demonstrate that you're interested in your members' and prospects' lives. Start by simply leaving your phone in the car or office when you have a meeting. (I didn't say place it upside down on the table.) Make eye contact and keep it. Smile. Listen. Ask great questions, smile and listen some more.
Make note or take notes. Remember or write down what is important to the people you are talking with and refer to it later. My favorite association exec makes reference to my son – by name – at every interaction. His association has more than 1600 member organizations and thousands of sons. This isn't a test of your memory; it's a test of your organizational skills.
One of the main reasons to dig your well before you're thirsty is to keep your membership revenues coming in on time and on budget. MicroNet, makers of MemberZone and ChamberMaster, sponsored a training on the topic of sales in which we discussed several aspects of building your network, so you're never thirsty. You can access it for free here »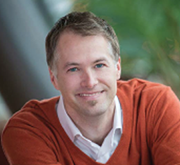 // Kyle Sexton is an award-winning marketing strategist and international speaker on the topics of membership development, marketing and innovation. His innovations have been featured in the Wall Street Journal, and his book, ReMembership – New Thinking for Tomorrow's Membership Organization is fueling transformations in organizations throughout North America. His latest book, Follow You Anywhere – 22 Little Lessons for Team Leaders, became an Amazon best-seller on the third day of its release.
Kyle Sexton