Don't Forget About Your Members and Prospects in the Bleacher Seats. Guest Blog by Frank Kenny
Picture if you will, a stadium filled with all the business people from your community.

Many are chatting in small groups, laughing and obviously having a good time.

Sadly, plenty of others are off in the corners or sitting alone in the bleachers. They look a little bored and ignored.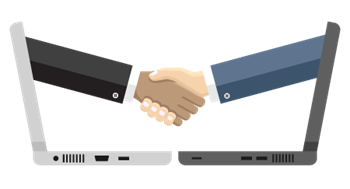 Now, as a Chamber professional, if you entered a scene like this, what would you do?

What is the right thing to do?

You could walk up to a group of top leaders and join in the active conversation they are having. That would be easy as they already know, like, and trust you. Heck, most of them are long-time members of your organization.

Or, you could walk over to a business person who is sitting off by herself and introduce yourself.

Maybe this person is introverted and just needs someone to make the first move. Maybe she doesn't know anyone there and feels like this situation is a waste of time for her.

Both of these options are viable. Spending time with your members, friends, and established leaders does have an ROI. But so does spending time with business people who, while they aren't members yet, could be your community's next wave of business leaders.

Where would your presence be most appreciated and noticed? Where could you really impact someone's evening and possibly even their life? Probably by reaching out to the neglected and ignored person and making them feel comfortable, appreciated, and included, right?

Now, let's shift this scenario to social media and your online networking.

You can invest your time socializing with your colleagues, friends, and members that are most active on social media. After all, these people are constantly posting, commenting, and sharing content so it is easy to engage with them. Additionally, they often comment on your posts so focusing on them is easy.

Or, you can go out of your way to engage with those who rarely post or engage on social media. As you know, most people online are lurkers. They use social media on a regular basis but it is to consume content, not to create it. Lurkers rarely even like or comment, but they are there. But because they are so quiet, kind of like the quiet people sitting in the bleachers, they are easy to forget about and ignore.

The moral of the story (and the business lesson)…

It's easy to network online with your social media junkie friends.

But if you really want to impact someone's life (and probably earn their business and/or friendship), go out of your way to engage with business people in your community who haven't "made it" yet.

Comment on the Facebook wall of a local business owner who generally doesn't get much attention. Tell them you enjoyed having dinner in their restaurant. Let them know their employee at the hardware store went out of their way to be helpful to you. Post a selfie of you and the mechanic who fixed your car. It can be as easy as wishing them a good day.

Just think of the impact you would have if you did this on a regular basis. In just a few short months you could touch dozens, if not hundreds, of business people and prospective members who often don't get to feel the glow of attention from a leader.

In the end, the most precious thing you have to offer people is your attention because time is your rarest and most valuable asset. Invest some of your time online in reaching out to the up-and-comers, the new business owners, and the entrepreneurs who haven't made it yet.

Talk to the people sitting alone in the bleachers.

They will love you for it.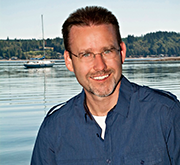 Frank J. Kenny is an internationally recognized author, professional speaker, and consultant. He is on the faculty of the U.S. Chamber of Commerce Institute for Organization Management (IOM). He has taught social media, digital marketing, and technology strategies to business audiences from around the world.
Frank Kenny