Easy Social Media Posts for Chambers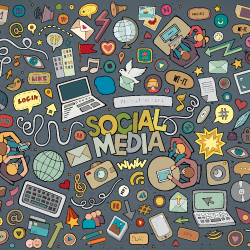 Managing social media for a chamber of commerce can be monotonous. Coming up with a content plan for posts can be just plain hard.
Give yourself a break by taking advantage of weekly hashtags like #MondayMotivation. Posting inspirational quotes with this hashtag is not only easy, it's a great way to generate 52 posts/year.
Inspirational Quotes for Chambers is a collection of sharable, member-friendly quotes that inspire and motivate. It includes two full pages of strategically-selected motivational quotes that can be used in blog articles, newsletters, and across all social media platforms.
BONUS: We've included a handful of inspirational quotes in this blog post to jumpstart the process for you.
"Vitality shows in not only the ability to persist but the ability to start over." - F. Scott Fitzgerald
"Surround yourself with only people who are going to lift you higher. - Oprah Winfrey
"One important key to success is self-confidence. An important key to self-confidence is preparation." - Arthur Ashe
"If you want to know what a man's like, take a good look at how he treats his inferiors, not his equals." - J. K. Rowling
Get your copy to increase member engagement AND keep spirits high!
Get dozens of motivational quotes for
chamber social media posts.
SEE ALSO: July Social Media Ideas for Chambers