How New Software Improved a Chamber's Recruitment
When Paul Holmes joined the Cornwall Chamber in Redruth, United Kingdom, he discovered they were using three databases, none of which talked to each other. There were also numerous spreadsheets to manage and a lot of time wasted on basic, repetitive administrative tasks.
How to Choose the Right Membership Management System –
Get the MMS Buyers' Workbook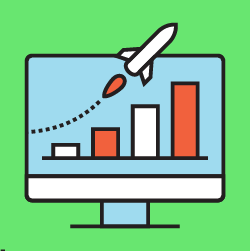 As Business Relationship and Account Manager, once he brought the problem to the attention of Kim Conchie, the Chamber's Chief Executive, it only took a few seconds for them to agree that something needed to change.
As the person responsible for growing the Chamber and ensuring all members take full advantage of the opportunities and benefits available through membership, Holmes did a lot of research before selecting ChamberMaster.
"ChamberMaster is rather fabulous! It's a powerful tool for member recruitment and retention, and it provides a host of value-added benefits for all our members," said Holmes. "It has a fully integrated website, back office, billing, processing, CRM, events management, social connectivity, directory, and reporting machine."
According to Holmes and others at the Cornwall Chamber, ChamberMaster is making a huge difference in their operations, and they find the support to be helpful. "They provide service to over 2,500 chambers in the States, and they do it well," said Holmes. "They know the product inside and out and provide excellent support and guidance. We've had no problems at all. There are no contracts. And we have a 100% money back and data return guarantee."
"I did a lot of research, and I can honestly say there's nothing like ChamberMaster. We were the first Chamber in the UK to have it, and now others are using it, too."
How to Choose the Right Membership Management System –
Get the MMS Buyers' Workbook
See Also: How to Choose New Chamber Software