Have You Tried Facebook Ads for Member Retention Yet? Guest Blog by Frank Kenny
Are you running Facebook ads yet?
Maybe you decided that you liked Facebook and social media the way it was – when you didn't have to "pay to play" – so you don't run any online ads.
Or maybe you just haven't found a good reason to invest in Facebook advertising.
Whatever the reason, I have a Facebook marketing strategy that you should consider.
I call it "Member Retention Ads."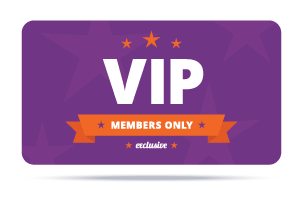 Here's the deal. You know that retention is critically important to your organization. Sure, getting new members is great but retaining the members you currently have is even more important.
That's what Member Retention Ads are all about, keeping your current members.
Here's how it works:
Facebook allows you to upload your member list into a simple online form. Facebook will then find the profiles, or accounts, of many of those members on Facebook and create an audience from it. For example, let's say you upload 600 members into the form. Facebook will find about 400 of those members and create a unique audience of them.
You can then reach those members through Facebook sponsored posts with content that is targeted specifically at retention. Share content that makes members feel like they are part of the family, that reinforces the value of membership, and that leads to relationships and know, like, and trust.
The amazing thing about these "Member Retention" custom audiences is that your prospects and non-members won't be served these ads. You can really target your posts with text and images that include attention grabbing headlines like, "Dear Member" or "For Members only."
You know that segmentation is critical in marketing today. Well, here is your most valuable segment, your members.
And perhaps the best news, you will find that sponsored posts, or ads, cost only pennies per click. Isn't increasing your retention rate worth pennies per click? You bet it is.
Once you are comfortable running "Member Retention Ads," you can move to "Member Prospecting Ads," again, for pennies per click. More on that in a future article.
Here is your to-do for today:
Upload your membership list to Facebook and create your "Member Retention" Custom Audience. You can find all the details at https://www.facebook.com/business/a/custom-audiences.
It's free to create your custom audience. You only have to pay once you begin to sponsor posts (run ads). Do it right and the sponsored posts will more than pay for themselves through higher retention rates.
One more thing: if you have found this idea helpful, share it with your friends and colleagues.
Find more of Frank's articles on the ChamberMaster blog.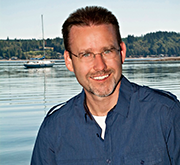 Frank J. Kenny is an internationally recognized author, professional speaker, and consultant. He is on the faculty of the U.S. Chamber of Commerce Institute for Organization Management (IOM). He has taught social media, digital marketing, and technology strategies to business audiences from around the world.
Are you interested in even more great tips from Frank Kenny? Download our Chamber Engagement Bundle. It includes three resources to help your Chamber connect, lead, and grow – including Frank's Social Media Checklist for Chambers.
Frank Kenny