Frank Kenny Live: Social Media and Prospective Members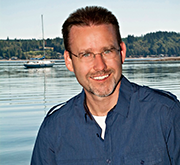 Learn how to revitalize your chamber's social media relationship with prospective members!
Join membership expert and social media pro, Frank Kenny, on Wednesday,December 13th at 1 PM CST for our live, FREE webinar, "Social Media and Your Perfect Audience."
Register for the Webinar Now »
Frank will share techniques for chambers that will help them can attract (and retain) members through social media. His goal? To help chambers become more widely known, in a positive light, by the kind of audience that joins AND renews.
Mark your calendar for Wednesday, December 13 | 1 pm CST!
Can't make the live webinar?
Register anyway and we'll send you the recording.