FRANK KENNY LIVE WEBCAST: 2018 Chamber Survey Results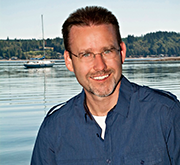 ChamberMaster surveyed hundreds of chamber professionals across the U.S. and Canada. And the results aren't what you think.
Register Now:
LIVE Webcast: Wed., Feb. 28th | 12 pm CST
Join the upcoming, live webcast with chamber expert, Frank Kenny and the ChamberMaster team for a deep dive into the 2018 Chamber Trends Survey findings.
In this fast-paced Q&A, they'll explore the survey results including what chamber executives wished their boards knew, staff health insurance coverage, renewal stats, member communication tactics, top challenges, and more. See how your chamber compares.
Can't make the live presentation?
Register anyway and we'll send you the recording.