Healthy, Happy Members
It's a common challenge faced by Chambers—the search for programs that offer member benefits, increase membership value, and don't break the bank.
The Vail Valley Partnership looked beyond networking and publicity programs for something fresh and interesting to offer their members.
This is the next in a series of posts recapping last year's Chamber Innovation Contest. Sponsored by ChamberMaster, chambers of commerce across North America were asked to enter their most innovative program idea, and in return be in the running for the $1000 grand prize.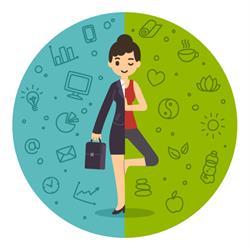 Their Idea? "Health Links Workplace Wellness Program"
COME ON, GET HEALTHY
Colorado continues to rank among the healthiest states in the U.S. The Vail Valley Partnership (VVP) saw an opportunity and ran with it by launching its "Health Links Workplace Wellness Program." With health and wellness comprising the area's second largest employment sector, it was brought to the attention of VVP that local area businesses wanted affordable and accessible workplace wellness programs.
Partnering with Health Links Colorado, VVP offered discounted workplace wellness opportunities to the entire community. Chamber members were offered 30% off a "Healthy Business Certification," which included an analysis of the program, a tailored report, evaluation by worksite wellness and safety experts, and a connection to online resources and local providers. "We saw increased member engagement and helped local businesses get great visibility in the community by demonstrating the value they place on their employees," said Chris Romer, President/CEO Vail Valley Partnership.
VVP promoted the program to all its members and hosted several educational seminars with Health Links professionals.
What can you do with an idea like this in your chamber? You never know until you try.
Enter the 2015 Chamber Innovation Award competition today for a chance to win $1500 for your organization.