How Far Can You Go In A Year? Guest Blog by Kyle Sexton
How many more lives can you touch in a single year?
A single thirty-minute chat with a member each day builds your relationship with 260 people in a year. A staff of four can reach more than 1,000 people this way.
Add 5 more prospect calls to your sales efforts each day and you'll have made 1,300 new prospects in your funnel. Accounting for 10% lead-loss and 33% closing rate, this comes to 386 new members.
Sending just 3 notes of encouragement or thanks per day puts you in the mailbox of 780 people in a year.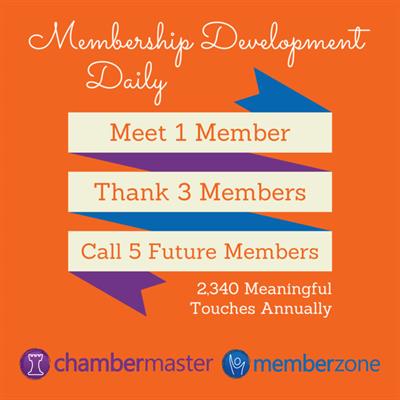 The combination of these 3 (not easy – but simple) tactics touches 3,120 people. To accomplish this, and more, you may feel the need to become more productive:
Improve by just one-tenth of one percent per work-day and you've achieved 1004% more after a decade.
Increase your productivity by just 1 percent per day and you're twice as productive after just 70 days.
One simple way you can be more effective is to leverage your existing output for greater impact. For example, I find that many associations aren't maximizing the reach of the content being created.
6 Blog Posts in a week: If a typical weekly e-mail newsletter has 6 items, these could (should?) become blog posts. (Actually, they should start as blog posts and top-viewed blogs can be considered for your newsletter.)
Each blog post can also become a:

Podcast
Video
Tweet
Facebook Post
Infographic
After 12 months with this simple approach, you've turned your weekly newsletter (the one with a 22% open rate – and falling) into 1,872 pieces of content. I'm seeing some experts and organizations breathe new life into old content by removing comments and published-dates on their blog, as well.
(I wouldn't be taking my own medicine if I didn't mention) In the last twelve months we've gone far together – you, me and the folks at GrowthZone – makers of ChamberMaster and GrowthZone, formerly MemberZone member management software. GrowthZone leveraged my content to provide value to you while they focus their resources on creating a remarkable customer experience for users of their software. Twelve thoughtful articles and four free blockbuster webinars later, we've covered a lot of ground to help chambers and associations:
Four Business Profiles For Growth (Article)
Four Business Profiles For Growth (Free Training)
Marketing Brochure Breakdown (Article)
Prospecting & Membership Development (Free Training)
Telling Your Story With Video (Article)
Listen Left, Delight Right (Article)
Engagement Through Communications (Free Training)
Who Is Your Technology For? (Article)
Web & Tech Essentials For Membership Development (Free Training)
Dig Your Well Before You're Thirsty (Article)
22 Lessons For Association Team Leaders (Article)
How Far Can You Go In 12 Months?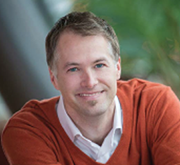 // Kyle Sexton is an award-winning marketing strategist and international speaker on the topics of membership development, marketing and innovation. His innovations have been featured in the Wall Street Journal, and his book, ReMembership – New Thinking for Tomorrow's Membership Organization is fueling transformations in organizations throughout North America. His latest book, Follow You Anywhere – 22 Little Lessons for Team Leaders, became an Amazon best-seller on the third day of its release.