How One Chamber Supports Local Teachers
The Berthoud Area Chamber of Commerce in Colorado wanted to support teachers who educate the area's future business leaders.
In partnership with the local library and area schools, the Chamber planned a very special Business After Hours event. The library hosted the event and the schools provided lists of items needed by their teaching staff. The Chamber reached out to members who then worked to gather school supplies and monetary donations.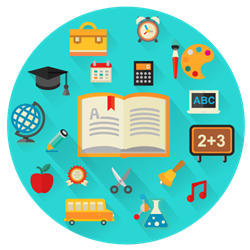 At the event, area teachers were able to "shop" for free for everything from disinfectant wipes to science lab supplies. Other attendees at the event were able to experience firsthand what's available to students in the STEM (science, technology, engineering, math) and Arts programs.
People were encouraged to honor teachers by sharing a story on camera about a favorite teacher from their past. The videos were then shared on social media. The evening culminated in a drawing where every teacher who RSVP'd had a chance to win a $100 bill to use for classroom needs.
"We have a great education system here in Berthoud and we want to support it. This event allowed us to show non-members what a Chamber of Commerce does. It was a great way to show goodwill and impact our community," said Deanne Mulvihill, Executive Director.
The generosity of Chamber members resulted in six winners and the publicity allowed the Chamber to showcase goodwill in the community beyond business and tourism.
See more award-winning Chamber program and event ideas. Download Chambers of Inspiration Idea Book, Vol. 2 to learn what they did (and how they did it).