How to Use Social Media to Quickly and Easily Build Online Relationships Guest Blog by Frank Kenny
As you may be aware, a social media sweet spot is relationship building.
If you have looked for strategies concerning nurturing social media relationships, you have probably been advised to focus exclusively on one platform—and to master it—before adding another to your repertoire.
That is completely wrong if you want to quickly and easily enjoy the benefits of building online relationships.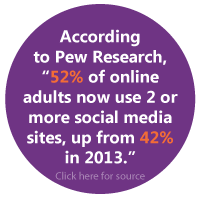 Here's an offline analogy to explain why this is so. This analogy applies to any career, but in this case, let's assume you are a self-employed stockbroker and you just moved to a new community where you don't know anyone.
As you start going after new business, one piece of advice you will probably hear is: join the local chamber of commerce as a way to meet new people and gain clients.
People might say, "Attend the monthly luncheon. Focus on that because it is where the largest audience is. Once you feel you have mastered the luncheon and met everyone, then you may want to expand your networking efforts."
This sounds reasonable. You want to make the best use of your time, so you concentrate on being where the most people are. Rather than getting overwhelmed, you will focus, focus, focus.
At that first luncheon you meet a few people. They don't learn a lot about you and you don't really know much about them at the end of the luncheon, but you did chit-chat. Maybe you even exchanged business cards. So far so good.
When you get back to the office, do you think there are going to be messages from people who attended the luncheon who now want you to be their stockbroker?
Sorry, life doesn't work that way.
You know that of course, so you are not too worried that you didn't get any clients out of that one luncheon. Your next move is to schedule and attend next month's chamber luncheon.
A month comes and goes and you're at the chamber luncheon. You mingle and meet a few more people, some of whom you met at the previous month's luncheon. You make small talk and show interest in them, as any good networker would.
After the luncheon, you drive back to the office hoping for a number of call-back requests from potential new clients you have garnered by focusing on networking exclusively at the monthly chamber luncheon.
Guess what? No messages.
So you schedule yourself to be at the next chamber luncheon…and so on.
You see the absurdity of this, I hope. Here is a better strategy…
You join the chamber and attend a chamber breakfast (you have to eat anyways, why not do it with other business people and potential clients?). You meet a few people there. Later that week you attend a Rotary meeting and meet several Rotarians. On Thursday, you attend the monthly chamber luncheon. On Sunday, you go to your new church and happen to run into a few people from the chamber and Rotary there. Through this varied activity you are becoming familiar to them.
Then, on Sunday night, you are at the kids' t-ball game and you see people there you have recently met through your diverse networking efforts. You strike up a conversation with one of the parents you met a couple of times. It turns out she is a CPA and knows a few people you should speak to about their portfolios.
Why would this CPA be so helpful? Because she saw you at the chamber breakfast and you seemed nice enough. Then she chatted with you at Rotary and found you to be a professional person. Then here you are at the t-ball game with your family. You have things in common. You travel in the same circles. She has a more complete picture of you.
People do busin
ess with people they know, like, and trust.
Now, let's transfer this analogy back to social media.
If you take the "one platform" advice and stick with, say, Facebook, clearly you are going to miss out on meeting your prospects and referral sources who are on Twitter, LinkedIn, Pinterest, Instagram, and all the rest. Moreover, the people you do meet through Facebook will have a very limited idea of who you are, as Facebook is mostly focused on friends and family, not business.
As an alternative, let's say you not only post to Facebook but you are active on Twitter, tweeting about local news, events, and sharing helpful tips about the stock and bond business. You also make it a point to follow other local chamber members and Rotarians on Twitter, retweeting their items and engaging with them, nurturing those budding relationships.
Further, you are on LinkedIn, connecting with local business owners and executives, posting content that shows you are knowledgeable about your industry and willing to help others. You also put forth the effort to build relationships with your LinkedIn contacts.
Pretty soon, perhaps within weeks, people are seeing some of your Facebook posts, some of your tweets, and they are valuing your efforts on LinkedIn. You are familiar to them through multiple channels.
People have gotten to know, like, and trust you. This is the value of online relationship building.
What could have taken several months of work to create even the barest of business relationships on Facebook has been shortened by weeks, or months, by making yourself more visible in a greater number of places online.
Does this take more daily time and effort? Of course. But, if you want success in any endeavor it requires a certain level of commitment. Choose two, three, or even more social media platforms, knowing full well that your intent isn't to "master them." Your intent is to quickly create an awareness of who you are and how you help people and to build relationships with people in your target market.
If you want to see what platforms your chamber colleagues are using, join my Chamber of Commerce Professionals group on Facebook and visit this discussion thread.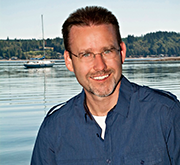 Frank J. Kenny is an internationally recognized author, professional speaker, and consultant. He is on the faculty of the U.S. Chamber of Commerce Institute for Organization Management (IOM) and the founder of the Chamber Professionals Community. He has taught social media, digital marketing, and technology strategies to business audiences from around the world. As a former Chamber of Commerce President and CEO, he led a team that doubled the membership over an 18-month period, primarily through their social media and digital marketing strategies. Frank, Norma, and Trixie travel full-time in their RV, visiting and working with chambers and their members.
Frank Kenny