Ignoring the "Cashless" Economy Costs Chambers Money
In today's world, automatic payment processing is expected, so it should be a fundamental component of any member management software solution.
With GrowthZone Pay*, there is no need to log into a separate portal to process payments, perform refunds, or view statements.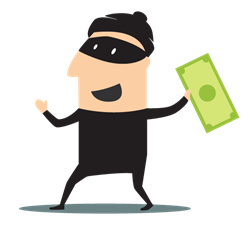 Members can go online to pay for events, invoices, dues, etc. with a credit card, debit card, or bank account. They can also set up recurring payments, so their membership dues are on "auto-pilot" (a powerful retention tool)!
Top benefits (included at no additional charge):
Convenience – one management location, integrated with billing
Getting started is easy - sign up and start processing cards right away
Automatic recurring bank draft**, credit card, and debit card charges
Virtual terminal included for running single direct charges
Safe storage of payment info for convenient event registration and member payments
Online, real-time statements and bank deposit/transfer reports
Automatic matching of credit card payments with invoices, saving hours of labor
Inclusive pricing – All features, integrated, single point of support – one simple rate!
No setup fees or extra steps
Fees:
Setup fee: None!
Gateway fee: None!
Batch fee: None!
Statement fee: None!
Transaction rates are based on ChamberMaster software edition.
To read more about how manual billing impacts Chamber efficiency, download The Great Chamber Time Waster: The Ugly Truth About Paper Billing and Payment Processing.
*GrowthZone Pay is available with Standard,Plus, Premier or Pro edition.
**Bank Draft (ACH) only available to U.S. customers