A Look at an Innovative, Award-Winning Chamber Program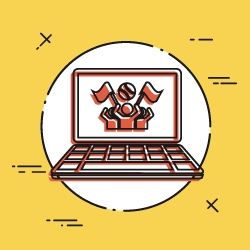 This year's Chamber Innovation Awards Competition Medium Chamber category winners included two Honorable Mention recipients. The Greater Fayetteville Chamber of Commerce in Fayetteville, NC was recognized for their program, FayettevilleOnDeck.com.
Get all the winning ideas!
Download your FREE copy of
The Big Book of Chamber Ideas.
Fayetteville businesses were facing a lot of unknowns. The construction of a new baseball stadium and redevelopment of an adjacent historic hotel generated a myriad of questions regarding the project's impact on the area.
The project (home to a minor-league team affiliated with the Houston Astros) represented one of the most significant developments in the city's history. With $33 million slated for the ballpark and $65 million for the hotel/housing project, the Chamber wanted to make sure they capitalized on the opportunity while mitigating the effects of construction, thus creating a sustainable model to support the new facilities.
Downtown businesses (both members and non-members) were concerned about such things as store access, utility work, traffic, and parking. Others were interested in how they could increase revenue by conducting business during construction.
As a result, the Chamber launched FayettevilleOnDeck.com, a web portal linking businesses and residents to information about the project.
The website lists contact information for the Astros, the general contractor, and the developer of a hotel and housing complex adjacent to the stadium. Bids post in real time, along with street closings and construction schedules.
Rather than searching multiple websites, FayettevilleOnDeck.com provides a central hub where all information is in one location. The Chamber has the cooperation of the Astros, the general contractor, the hotel developer, and the city in making this information available.
The site also has renderings of the proposed developments, a comprehensive timeline, a video fly-through of the stadium's design, and minutes from the city's baseball committee meetings.
Learn what the winning chambers did, how they did it, and the impact it had on
members and the community in The Big Book of Chamber Ideas.