Listen Left, Delight Right: Guest Blog by Kyle Sexton
Nonprofit organizations attract workers who want to make the world a better place. One of the greatest sources of inspiration in my life is the passion of the people I get to work with in associations and chambers of commerce. As a creator and curator of marketing strategies and communications tactics, I've been perplexed by the amount of frustration felt by association staffers who work in the communications field.
Your communications manager is either:
good at limiting the exclamation points used by your organization, or
frustrated by the demands of a rudderless spam engine.
Let's take a step back from the tactical side of communications and look at the goals of effective two-way communications with your audience.
Most associations have four key audience segments: members, sponsors/investors, policy-makers, and the public. Among these, the member segment is grossly overused and the others are underestimated.
In the graphic below, audiences are segmented according to their influence on policy and resources as well as their interest in your organization. Combinations yield four different profiles, and a goal has been identified for each of them.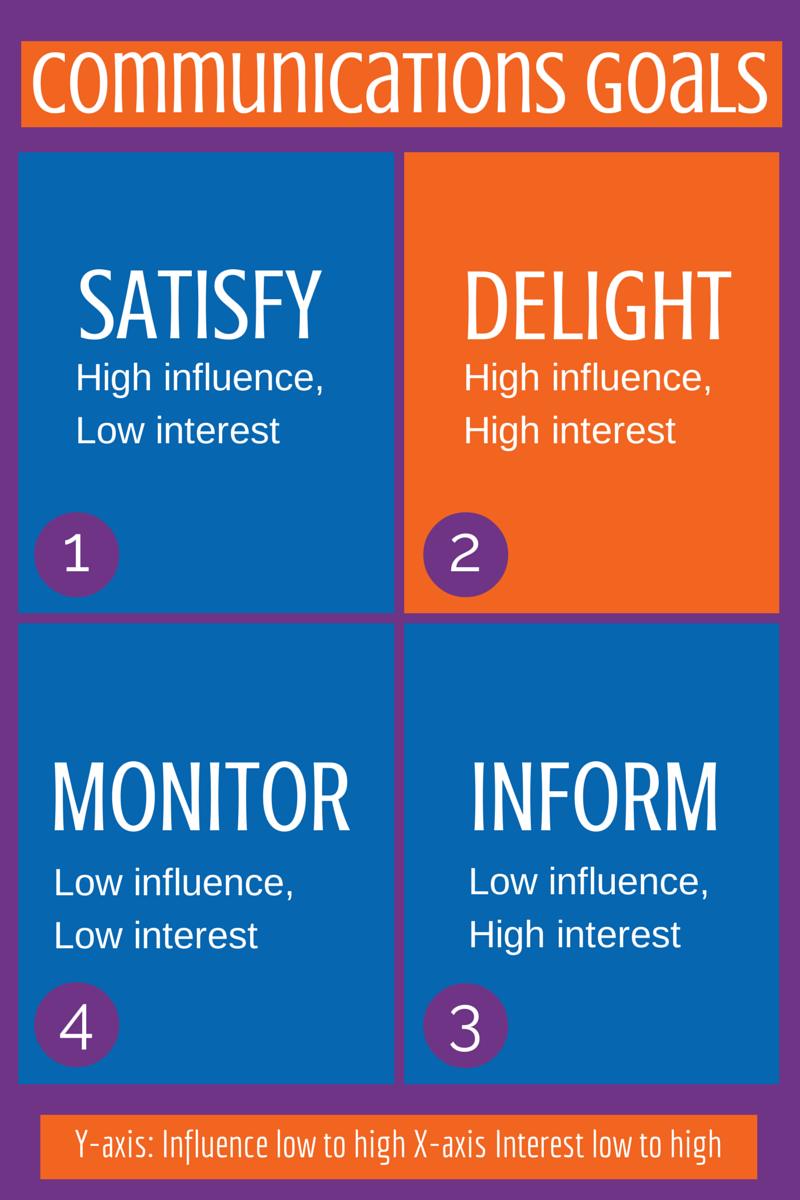 Consider where you would place these audiences:
Elected officials and policy-makers
Sponsors
Stakeholders
Bureaucrats
Members
Committee members
General public
Board members
Customers
Other community sub-groups
Once you identify the players and their impact on your organization, you can match the tactics to the goals appropriately. Anything else is considered "shotgun." No doubt you've become more effective with the shotgun, but it's not the right communications weapon for the future.
Today, your communications efficacy is more reliant on precision than volume.
Delighting your stakeholders is a team effort. Managing the listening devices, tools and tactics for each of the other segments is up to your communications staff. If you don't have one, consider contracting this function to a public relations firm or association management partner.
// Kyle Sexton is an award-winning marketing strategist and international speaker on the topics of membership development, marketing and innovation. His innovations have been featured in the Wall Street Journal, and his book, ReMembership – New Thinking for Tomorrow's Membership Organization is fueling transformations in organizations throughout North America. His latest book, Follow You Anywhere – 22 Little Lessons for Team Leaders, became an Amazon bestseller on the third day of its release.
Kyle Sexton