Mary Byers Webinar: Permission to Win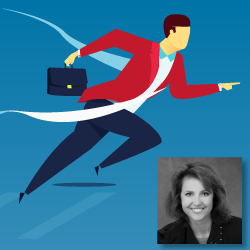 What should you do when your chamber is being outpaced by change? Or when your member market has changed significantly (and your organization hasn't)? Or when your chamber's very existence is threatened?
Join us on Thursday, July 26th, when membership expert and guest presenter, Mary Byers, will lead the webinar: Permission to Win when Nothing is Certain.
Register to learn about:
How pricing and packaging experiments are essential to your future
Promoting experimentation so volunteer leaders come to expect it
How to harness a 90-day sprint to create move-ahead gain
How tackling a member challenge head-on created a leap for one agriculture association
This is a free webinar for everyone. Register now to save your seat on Thursday, July 26 at 10 a.m. PDT / 1 p.m. EDT.