Online Branding for Chambers: Guest Blog by Frank Kenny
Chamber professionals, envision this if you will…
You are a small business owner, and you just moved to a new area.
In your prior community, you were involved in the local chamber. You were a member because it was good for business and membership allowed you to network and socialize with your peers.
One day not long after arriving in your new community, you are driving down a road and see the local chamber building. You turn into the parking lot and, before you have even parked the car, you are a bit taken aback. The parking lot is badly in need of repair with weeds growing between the many cracks.
You park and notice that the building is also in a sad state of disrepair. The front windows are cluttered with faded fliers and the remnants of scotch tape. One of the windows is cracked.
You go up to the front door to enter and find it, to your surprise, locked. You peer inside looking for life, as it is midafternoon on a work day. You don't see anyone, but you do see that they have old, torn, stained carpeting. You also notice that the place is, to be kind, a bit of a mess.
You check the door again and see an old-school (you can tell by the 1980's clip art) sign that reads, Closed for Lunch. It is past two. You try to make heads or tails of what you are experiencing.
You walk back to your car disappointed because you intended to join the chamber that day. Now, you are debating if you even want to be associated with this organization. You give one last glimpse at the building, shake your head, and drive off, never to return.
A similar scenario happens countless times online each day.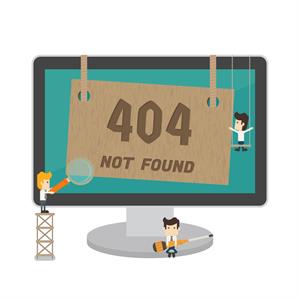 People visit chamber websites only to find them effectively closed because the sites aren't mobile-friendly. This isn't much different than your building being closed in the middle of a work day.
Further, way too many chambers have websites that are way past due for an update or overhaul. These sites look tired and neglected, just like the building mentioned above. Links are broken, the navigation isn't intuitive, the data is dated, etc. This equates to having a busted up parking lot and broken windows.
Moreover, it's not just the chamber's sites that are a problem. Lots of times, it's the staff's personal profiles online that are a wreck. All too often, supposedly professional chamber people have neglected profiles on LinkedIn, Twitter, Facebook, and the rest of the social platforms. Instead of a professional headshot they have the default egg. Instead of consistent posts, they have, proverbially speaking, crickets.
If your chamber's building, website, or your personal profiles are in a state of disrepair, I urge you, I beg you, put some elbow grease into them and fix them up.
Your members and your community deserve a first-class chamber presence reflected by the building, the website, and the staff's online presence.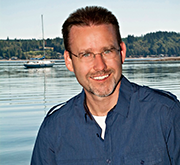 Frank J. Kenny is an internationally recognized author, professional speaker, and consultant. He is on the faculty of the U.S. Chamber of Commerce Institute for Organization Management (IOM) and the founder of the Chamber Professionals Community. He has taught social media, digital marketing, and technology strategies to business audiences from around the world. As a former Chamber of Commerce President and CEO, he led a team that doubled the membership over an 18-month period, primarily through their social media and digital marketing strategies. Frank, Norma, and Trixie travel full-time in their RV, visiting and working with chambers and their members.
Frank Kenny