The 3 Most Popular Blog Posts for Chamber Pros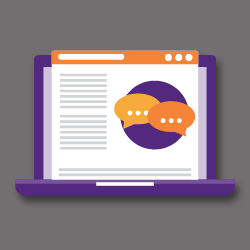 The life of the Chamber pro is fast-paced and staying on top of Chamber issues and trends can be a challenge.
We've streamlined the process and rounded up our 3 most popular blog posts. These brief articles address hot topics relevant to the modern Chamber professional.
Click on any link to go directly to that article:
Follow these simple steps to prepare a proclamation for your next chamber program or event.
When creating a marketing plan, many chambers miss the opportunity to clearly differentiate between a strategy and other necessary plan components. Defining a marketing strategy will keep your organization on the right path.
Finding Chamber Event Speakers
From daily operations to special events, chamber funding is a challenge. With a little creativity, you can find an engaging event speaker and put on an educational chamber event without killing the budget.
Most of the articles can be read in less than 3 minutes.
Check out the 2017 Chamber Survey Results
for more details on chamber of commerce trends.