The Gold is in Your Email List. Guest Blog by Frank Kenny
Are you trying to grow your organization with social media marketing?
Have you considered the role of email for the all-important conversions step?
The fact is, email marketing is a critical element in seeing your social media marketing through to fruition.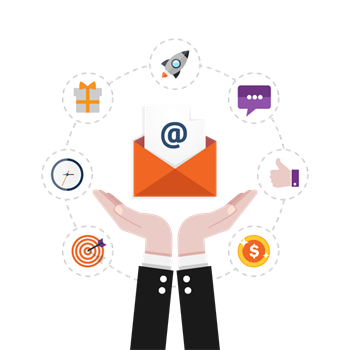 Here's why.
Social media – Facebook, Twitter, and all the rest – is great for creating awareness for the products and services your Chamber provides. You can easily and cheaply reach your target market with your stories and stay top of mind.
Furthermore, you can interact and engage with your online fans, followers, and friends. This helps you develop relationships with these prospects. They not only know you, but they also begin to like and trust you.
Then comes the next step, conversion. If you try to do this with any frequency on the social media platforms, you drive people away. Nobody likes to be sold to, especially people you are just beginning to get to know through social media.
Your prospects simply aren't on social media to be pitched and sold to.
So what are you supposed to do?
You ask for, and get, the sale via email marketing. You see, people are comfortable getting pitched via email (in fact, most expect it) as long as they have subscribed to get your content.
Now, of course, you can't just send people your email pitches out of the blue. You have to get permission to email them. You do this by providing a valuable resource, such as your newsletter, reports, white papers, e-books, etc., for free.
People will subscribe in exchange for your valuable content.
As soon as you get their email address and permission to email them, do you then deluge them with pitches? Of course not. You provide even more value, just like you do with your social media marketing.
But here is the difference. Once someone has been on your email list awhile, it is a good strategy to run a sales campaign to them. I am not talking about just one call to action buried in your newsletter. I mean a series of standalone emails that makes a persuasive pitch for your product or service. You don't want to beat them over the head with it, but it is OK, and proper, to ask for the sale.
Do that on social media and people will run for the exits. It's out of context. It's almost always inappropriate.
But do it through an email campaign, and it just plain works. You will be sending that personalized email to dozens, if not hundreds, of people that know, like, and trust you. You gave, gave, and gave value. Now is the time to get the sale (sponsorships, event attendance, new members, international trips, etc.).
After the email campaign, go back to providing value and relationship building.
To reiterate, it's a simple process:
1. Create awareness through the consistent production of valuable social media content.
2. Offer a free product in exchange for permission to add them to your email list.
3. Continue to provide value through social media and email marketing, creating that know, like, and trust relationship.
Then, you run email campaigns asking for the sale. If they say "no," that's fine. You still have them in your list, and you continue to provide value and develop the relationship. Chances are, if you provide a respected product or service at the right price, and you know how to formulate an email pitch, you will eventually convert them into a paying customer.
To do social media without email marketing is like training for the Olympics but not showing up for the main event. Sure, you may win some small awards but you'll never take home the gold.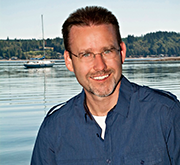 Frank J. Kenny is an internationally recognized author, professional speaker, and consultant. He is on the faculty of the U.S. Chamber of Commerce Institute for Organization Management (IOM). He has taught social media, digital marketing, and technology strategies to business audiences from around the world.
Frank Kenny