The Problem Isn't Your Chamber's Value, It's How You Are Selling It
Is your Chamber getting as many online membership sales as it should?
For many organizations, the answer is "no".
It can be really frustrating, especially if you are actively doing content or inbound marketing, which is driving lots of quality traffic to your website.
Those visitors should be converting into members but aren't for some reason.
You are bound to wonder, is it your membership's value?
Don't worry. The problem probably isn't the value of membership. Chamber dues are usually so inexpensive that it isn't the money. It's how the membership is offered that is killing your sales.
The problem is with your website.
Here are 5 areas that will kill your conversion rate no matter how much traffic you send back to your site.
Is your website:
Pleasing to the eye?
Way too many not-for-profit websites are old and tired looking. You only get one chance to make a good first impression. If traffic comes to your website and visitors aren't impressed, that's a problem. Look for things like impenetrable blocks of text, mismatched colors, and tired design elements. If your website is older than 3 years, chances are it looks dated and simply won't impress your visitors.
Easy to navigate?
Is it easy to find things on your site or is it a maze of drop-down menus and confusing navigation? Ask your mom to find the benefits of membership. Ask her to find the staff profiles. Ask her to find out how to join a committee or volunteer her time. Your mom will, most likely, spend more time looking than a visitor will. Most visitors who can't easily and quickly find what they are looking for will go away, never to return.
Quick?
How quickly does your website load? If it takes more than a few seconds, that's a problem. Many people will bounce away from a site that loads slowly. At the very least, a slow website says your organization isn't keeping up with technology. Go to gtmetrix.com to have your site analyzed for free.
Mobile-friendly?
How does your site look on mobile devices? A large percentage of your site's visitors nowadays are visiting with cell phones or tablets. If your site looks bad on a mobile device, chances are they won't stick around long enough to get value and join. Further, a website that isn't mobile-friendly is now penalized by Google for search. Test your site at google.com/webmasters/tools/mobile-friendly.
Full of Friction?
Finally, think about how much you are asking of your prospective members when they decide to join online. Do you ask for field after field of information from them? You may have noticed that some websites just ask for an email address to subscribe. They may ask for "name" too, but they know that each additional field leads to fewer conversions, percentage wise. Some organizations have 20 fields to fill out. It's no wonder they get few online sales.
Remove the friction by getting the sale first and collect all the details from your new member afterward. Check out the process that Netflix uses at Netflix.com. Netflix's micro-commitments remove friction and quickly lead the prospect to complete the transaction.
Get these faults fixed and chances are, you will start to see more and more online conversions.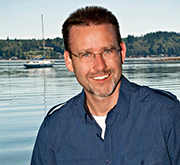 Frank J. Kenny is an internationally recognized author, professional speaker, and consultant. He is on the faculty of the U.S. Chamber of Commerce Institute for Organization Management (IOM). He has taught social media, digital marketing, and technology strategies to business audiences from around the world.
For more Chamber website tips, download 5 Must-Haves for a Stand-out Chamber Website.
Frank Kenny