The Right Technology Enhances Your Strengths: Guest Blog by Kyle Sexton
That darn annual review – you know the one – the one where you're discussing things you aren't good at. Why do we always end up talking about the same things as the year before?
Perhaps it's a chicken-and-egg conversation. Either you're not good at it because you don't like it or you don't like it because you're not good at it. In any case, research is on your side.
Marcus Buckingham, author of First, Break All the Rules and Now, Discover Your Strengths, says the effort to improve your weaknesses is better spent on enhancing your strengths. I believe that your organization's strengths can be enhanced when you choose the right technology.
Of course, your organization is not a person. Your organization is well-rounded precisely because you choose people who aren't. You need to leverage your organization's strengths through your people, then scale your impact through technology.
If your organization is friendly, efficient and proactive, you will be greatly disappointed in a clunky technology provider. Think about it this way: Your most satisfying member relationships are those whose values are in line with yours. Why would your vendor partnerships be any different?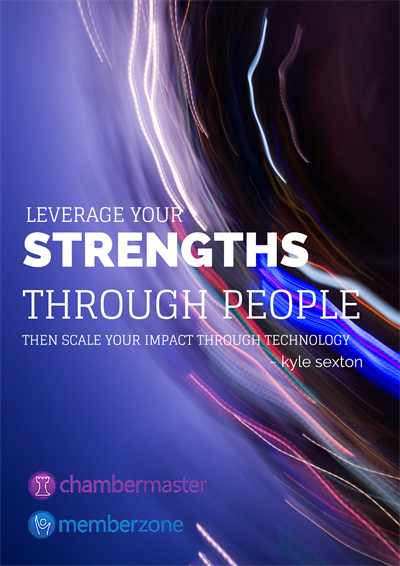 For two decades, doctors have known that the number one factor that determines the likelihood of facing a malpractice lawsuit isn't the quality of their care or depth of their knowledge, but their bedside manner. The bedside manner of your vendors will either make you a better organization or suck the energy from it.
When choosing a partner for your organization – technology or otherwise – start with great criteria. Here is a list of criteria I've shared with my students and clients for years. I've added to it over time. Maybe it's something you can also improve on.
TIP: Start writing your own criteria before reviewing this list to make it your own.
Whether your organization is a chamber of commerce or an association, your technology should make it better. Moreover, the people who make it work should have the bedside manner to give you confidence that they have your best interests in mind.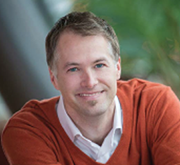 // Kyle Sexton is an award-winning marketing strategist and international speaker on the topics of membership development, marketing and innovation. His innovations have been featured in the Wall Street Journal, and his book, ReMembership – New Thinking for Tomorrow's Membership Organization is fueling transformations in organizations throughout North America. His latest book, Follow You Anywhere – 22 Little Lessons for Team Leaders, became an Amazon best-seller on the third day of its release.
Kyle Sexton