Website Governance for Chambers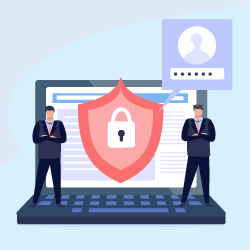 You never get a second chance to make a first impression. And often, the first impression of your chamber happens when a prospective member visits your website.
Precisely why you need to know about website governance.
So, what is it? Website governance is a system for managing your online presence in an orderly way. From a chamber's perspective, website governance lays the necessary foundation for your digital presence. Do it well and you get certainty and stability.
Your chamber's digital presence should be a top priority. Not only for prospects, but for current members as well. If your site operates smoothly and has a consistent look and feel, current members will also embrace it.
Download the list of 5 Must-Haves for a Stand-Out Chamber Website»
Website governance is not the same as website management. Website governance is about putting policies and procedures in place to ensure a consistent look. It helps to maintain your website and provides a high level of organization. However, don't confuse it with website management. Whereas management focuses on completing a task, governance determines policies and procedures for maintaining and managing the site.
How website governance benefits your chamber.
Governance lays the website foundation and its productivity.
A well-structured site encourages your members to return, and prospects to join.
Chamber employees will have clear guidelines on what is expected.
No matter how little information your site contains, website governance benefits everyone.
Here are the three main areas that work together to increase your success:
Policies – Policies should be clear and consistent and cover privacy, accessibility compliance, rules, laws, social media usage, content review and so on.
Example: When linking to or attaching documents to web pages, they must be in PDF file format.
Standards – Establish standards to guide copywriters and designers as well as ensuring consistency in both voice and design.
Example: Standards are often outlined by a Brand Guideline Manual.
Processes – Clearly state the procedures that ensure any policies and standards are incorporated in any changes to the site.
Example: Outline the process for each blog post to include URL optimization, descriptions, and titles.
Implementing these three pillars of governance will reduce inconsistencies and safeguard the integrity of the site's voice and visual presence.
Get your copy of the Chamber SWOT Analysis Tip Sheet >>
How to start: Your chamber probably has some sort of governance system in place without realizing it. But it's still helpful to start from the beginning, determining the model that works best for your website.
Choose a model based off of any or all of these factors: chamber, goals, culture, and website type.
The most common website governance models are:
Advisory Board
Management Team
Policy Board
Cooperative
Models are usually broken down into two main components.
Resources – Encompasses people, tools, budget and process
Activities – Encompasses development, maintenance, leadership and infrastructure
If one model isn't a good fit, try another. No matter how you go about it, implementing structure will keep your chamber on the path to success.
SEE ALSO: Artificial Intelligence for Chambers