What to do When Chamber Members Don't Renew
Growing your chamber is challenging. It's even more challenging if you're not retaining the members' you already have.
One of the six proven ways to improve member retention rates is taking the time to research why your members don't renew AND, just as importantly, why they do renew.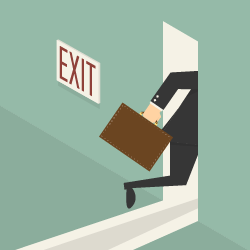 Let's say you're a service provider, such as a lawn care company. If a customer decided not to use your service anymore, you'd ask them why, right? It's no different for chambers. If members are not renewing, it's critical to determine the issue and address it.
If you're struggling to receive renewal payments by the end of your grace period, find out why. Maybe you can glean some insight from your latest survey. Read how to increase your survey response rates by sending a survey members will actually complete.
That's right – pick up the phone and ask. You may not like what you hear, but perhaps you can solve a simple issue and keep the member. If you take the time to visit with enough non-renewing members, you may discover a trend that's impacting retention. Wouldn't you rather know than just guess?
Another proven way to increase retention is audit your renewal process. Put yourself in your member's shoes and view your renewal process from their perspective. Can it be simplified? The easier it is, the more likely they are to complete it.
The first step to growing your chamber is to keep the members you have. Removing roadblocks to renewals is the place to start.