Who Is Your Technology For? Guest Blog by Kyle Sexton
Determining where to invest your technology dollars can present too many options for associations and chambers of commerce. Technology is one of the areas that moves too fast for any of us to fully understand what we should be asking for.
IS YOUR TECH FOR STAFF OR MEMBERS?
Internal technologies are smart investments when they allow you to have greater leverage with your existing staff resources. Organizations that are considering a technology which increases their reliance on a specific part of their team – or even require a new hire – tend to thrash the idea until it is an unrecognizable shadow if its former brilliance. If you are considering new member management software, for example, choose a technology which more than half of your staff members are comfortable learning. In my travels, the associations that choose a technology which relies on the efficacy of just one staff member are the least satisfied with their choice in the long term.
External technologies are most valuable when they are geared toward making you more unique or valuable to your membership. This usually translates into saving time and money or helping your members improve their position in the marketplace. For example, social media accelerators save members time and make you unique, while Member Marketplace gives your member-businesses a simple way to attract new customers.
INTERNAL TECHNOLOGIES CAN SAVE TIME AND MONEY
I struggled with that heading. Is "save money" more appropriate than "improve efficiency?" I'm not sure. Choose your own motivation, but I think you'll find that member management software will do both, while services like Salesforce are geared toward helping your sales team organize around generating more revenue. As a general rule, the better the results (savings or revenue), the more valuable your service. Sure, this is obvious, but you must consider to whom the service is valuable in order to apply the right pricing or context for its value.
EXTERNAL TECHNOLOGIES CAN MAKE YOU UNIQUE
Some online tools have value because they give you access to a network. Even a fax machine wasn't just a big phone. It gave you access to other people with fax machines.
Social tools and sites are the same way: they give you access to a network. Therefore, social sites have value when the network is large enough to be valuable as a mass audience, or exclusive enough to provide a safe place to share knowledge, insights and perspectives openly.
Free is one way to gain a large audience, while premium price is a way to approach an exclusive knowledge-sharing platform. In both cases, beta groups or pre-launch promotions help you kick off a new service without fear of the dreaded empty room.
Back when online job-boards were new, I witnessed business associations launching job-posting centers simply because they could. One in particular launched in a market of a million people and had a whopping 8 jobs posted. This is why you launch in beta groups before you go big. Quietly gather your content (job postings, in this case) prior to linking for public viewing.
When I launched Member Marketplace for a chamber of commerce in a population of a quarter-million, we started by getting a sponsor who had already aligned itself in support of buying local. Once the technology was up, small groups of businesses with look-good, taste-good and feel-good categories were invited for exclusive informational sessions – 5 of them over 2 months.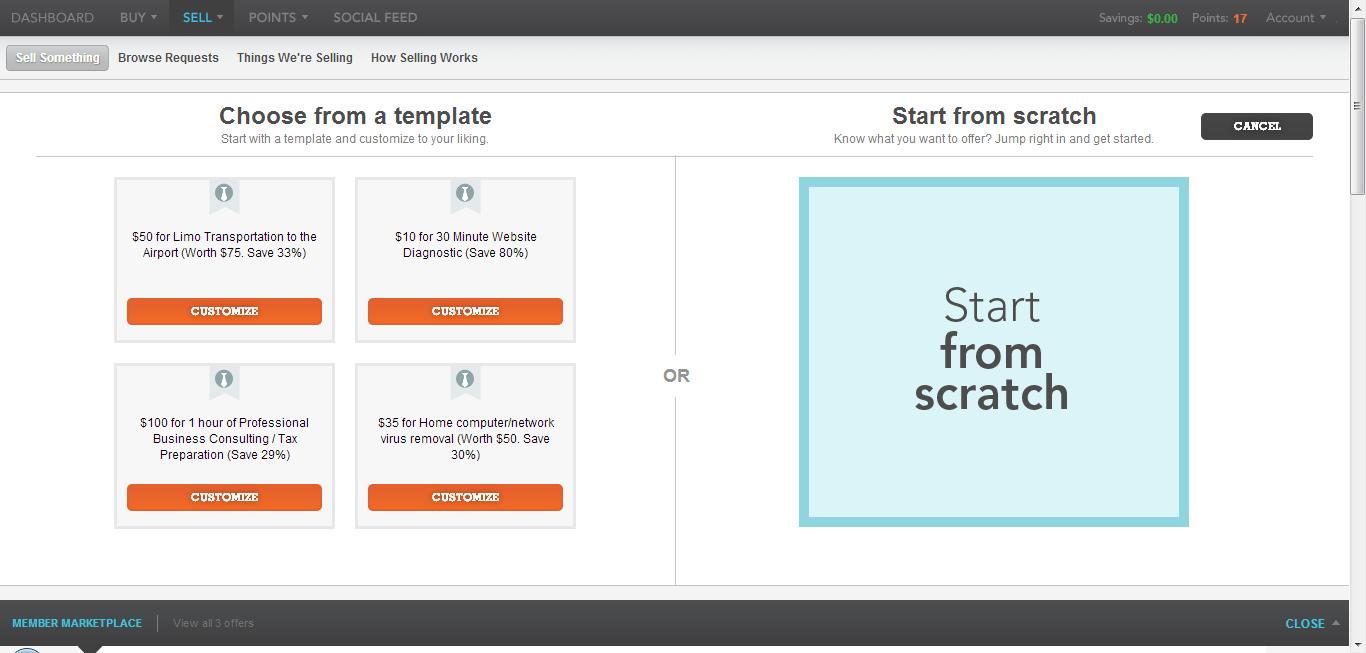 The first part of the presentation was focused on why we felt this service was important and the alignment of the sponsor. We followed the why with the what – a tour of the technology – and finally how to create a good offer, including what would constitute an offer that doesn't attract new clients, or might attract the wrong kinds of clients. This approach supported a public launch with 50 valuable offers which soon turned into over 100 offers and growing.
Saving time and money can be generalized as convenience, while improving your value or impact on members' lives falls under fidelity. On a continuum between convenience and fidelity, the muddy middle of the continuum is where organizations lose their value in the marketplace. Road kill takes its last breath in the middle of the road, so pick a side.
Learn more about fidelity versus convenience on Seth Godin's blog or check out Kevin Maney's book on the topic.
// Kyle Sexton is an award-winning marketing strategist and international speaker on the topics of membership development, marketing and innovation. His innovations have been featured in the Wall Street Journal, and his book, ReMembership – New Thinking for Tomorrow's Membership Organization is fueling transformations in organizations throughout North America. His latest book, Follow You Anywhere – 22 Little Lessons for Team Leaders, became an Amazon bestseller on the third day of its release.
Kyle Sexton