Your Chamber and The Fair Standards Labor Act
The Fair Labor Standards Act (FLSA) is a new overtime exemption rule issued by the Department of Labor (DOL) and takes effect December 1, 2016.
The new rule doubles the exempt employee annual salary threshold from $23,660 to $47,476. The DOL estimates that the change will impact 4.2 million workers.
What does it mean?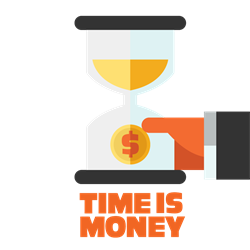 Employees who earn less than $47,476 must be converted to nonexempt status and paid overtime wages.
For example, in exchange for working extra hours one week, a salaried employee can leave work early the next week for a parent-teacher conference—without having to take sick leave or vacation time.

Nonexempt employees cannot be afforded the same flexibility. If they work for more than 40 hours in a week, they must be paid overtime. The hours worked in excess of 40 one week cannot be offset by taking time off the next week.
What's next?
There is a lot of conversation about the FSLA – both positive and negative. Regardless of where your organization and community stands on it, it's critical for Chambers to understand the rule. It will likely impact the Chamber itself, but more importantly, it will impact their members. Chambers across the US are offering trainings for members, to help member businesses understand the requirements and how to implement them.
Start researching how FSLA will impact your Chamber and your member businesses. There are a number of resources available. Information for this article was sourced from:
Society for Human Resource Management
ACCE
The Department of Labor (guidance specific to nonprofits)
Check out ChamberMaster's blog post about Staffing Solutions for dozens of easy, low-cost (or free) techniques for retaining top talent, it's a must-read.