6 Steps to Generating Your Chamber's Annual Report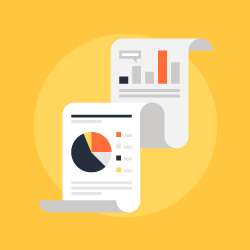 An Annual Report isn't just for your chamber's Board of Directors; it's a valuable tool you can use to highlight your chambers's successes and leverage to develop partnerships with sponsors.
Here are six steps for writing an effective chamber annual report:
Define the Audience
As you create your annual report, keep in mind who will be reading the report: your board – make them feel appreciated; your members – show them the importance of belonging; prospective members – show them what they are missing; sponsors – show them the value of investing.
Define the Objective
What do you want to accomplish with the report? Here's where your mission statement is positioned, followed by a compelling statement about the purpose of the report. Tell readers what they can expect to learn about your chamber from the annual report.
Create the Outline
Define the sections of the report based on the programs offered to members: Education, Legislative, Networking, etc. Standardize each section with: What were our goals? How did we do? What are the goals and strategy for next year?
The financial section of your annual report should highlight revenue-generating programs while remaining transparent about programs and expenses that didn't work and lessons learned. Showing your members that the chamber is healthy, growing, and well-managed will be important when it's time to renew dues.
In addition to a letter from the chamber president at the beginning of the report, your board chair should provide a message at the conclusion, summarizing accomplishments and encouraging members to engage.
Download The Field Guide to Board Orientation,
a best practices guide for board of directors onboarding.
Gather the Facts
Make the statistics interesting by telling a story for each section. Include a key message and evaluation about how each program supports the business functions of the chamber and its ability to make a profit.
Use photos of members and their quotes when you "write the story" about how they have benefited from your chamber resources and programs.
Your chamber's annual report is the ideal location to thank members for their sponsorships, committee participation, and other support offered throughout the year.
Summarize and Set Goals
This section of the report should outline the goals for next year based on the objectives established by your board. Chamber leadership and staff will use this information to focus on day-to-day business operations.
Polish and Cross-Promote
Ask your audience! Send a draft of the report to your board chair for review and input. Make sure the draft has been proofed, and financials are double-checked.
Create versions of the report for social media, your website, PowerPoint presentations, and print. Include photos, video, and links to member websites that are mentioned in the report.
Be sure the essentials listed here are covered – a successful annual report is critical for achieving success in the coming year. Good luck!
Developing a Chamber SWOT analysis doesn't have to be complicated or time-consuming.
Get a copy of the SWOT tip sheet here >>.
SEE ALSO: 6 Tips for Effective Chamber Board Self-Evaluations